Best School to Learn Everything
St. Thomas School
Dhurwa
Welcome to
St. Thomas School Ranchi, is a premier educational institute established in the year 1973..The school provides value added education to pupil's from KG 1 to class X in a congenial environment with all the modern infra structure facilities including E-learning.
The school is an 'ISO 9001-2015' Certified Institution and a co-educational school. Pupils are being imparted education in the field of academics, art and culture, sports and moral values.
St. Thomas is proud of its motto "Study, Play and Serve', as its objective is to bring about a balanced and harmonious development of personality of the future citizens of the country and to infuse in them lofty ideals.
Events in December 2023
| Monday | Tuesday | Wednesday | Thursday | Friday | Saturday | Sunday |
| --- | --- | --- | --- | --- | --- | --- |
| | | | | | | |
| | | | | | | |
| | | | | | | |
| | | | | | | |
| | | | | | | |
Rev. Dr. M. O. Ommen Jr.
The Principal of St Thomas School, Dhurwa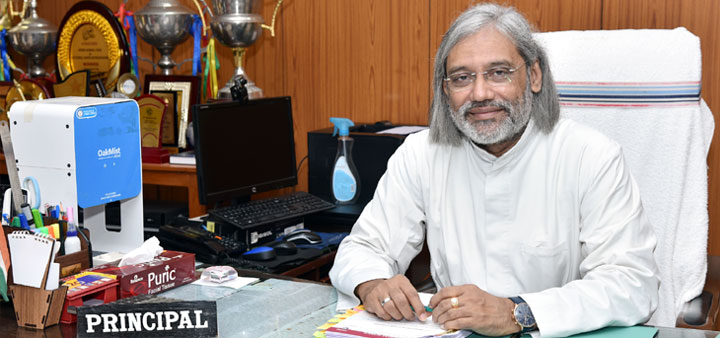 We the members of St. Thomas School, Hardag feel privileged to welcome you all to browse the website of our school located at Hardag, Khunti Road. We started our journey in 2016, with the belief that each child is a 'child of God'. Our aim is to educate children from different communities without discrimination of caste and creed. The school stands for academic excellence, development of skills and character formation. The main aim of our school is to bring about the total development of the child as a person. We change a students' physical, spiritual, moral, academic, intellectual, cultural, mental and social growth.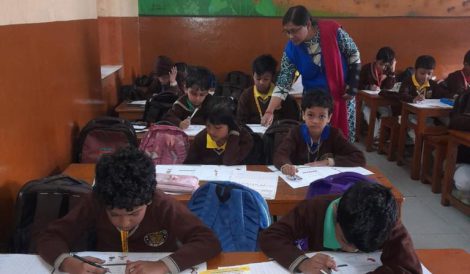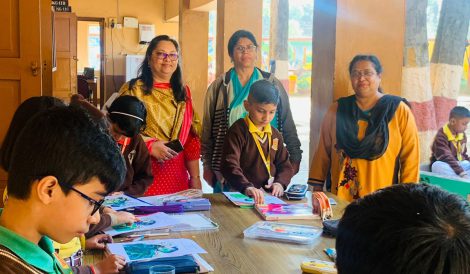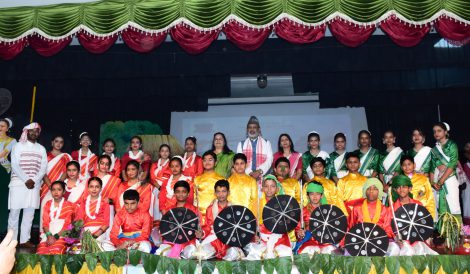 Check Our Notifications
Notifications
St. Thomas School in Hardag is a project commemorating 40 years of existence of the St Thomas School, Dhurwa. It is to complete 5 years and has classes till Standard IX with 900 students.
It runs a Gramajyothi school at Sakhwa Bagan. The school has classes till class V.
Another school at Kully village provides free education to more than 300 children from nearby villages. The school has classes till class IV.
What Our Teachers & Students Say
Feedback
I joined school in 1982. I enjoyed serving St.Thomas school as a Mathematics teacher. My service period was 23 years under the guidance of 6 Principals.
Mrs. Mala Sinha
Former Teacher
Knowledge is power. My school gave me foundation for progress in all the aspects of life. All along I cherished the memories of my school life with such loving teachers..
We spent our school days yearning to graduate and now being nostalgic about the school days-memories and good times that will last forever. Have faith for a better tomorrow. Dream passionately and live sparkly
Supriya.s.kerketta
89 Batch
Knowing that St. thomas gave us wings to fly and showed us new horizons to soar in I cannot think of a world without it, the bulwark of my childhood days
Dr. Meena T. Pillai
Director ,Centre of Cultural studies, University of kerala
Though my parents had a great re to play in the success of my life, it was St. thomas school that provided us with the unique opportunity to touch the skies-literally.
Gautam Dutta
Engineer from BIT Mesra
I joined St Thomas school on 23rd January 1981 and left on 30th November 1999. I was Hindi teacher and Quiz master of school took two group of students to Bombay. It was a golden period in St. Thomas. Now I have so many student friends on Facebook and doing zoom meetings with great experience of St. Thomas school. I joined as principal of St Xaviers school Bareilly on December 1999.
Mrs Nirmal Kinra
Former Teacher
Everyone seemed to have moved on but somehow were still connected to the foundation which was built in this corner of HEC, once upon a time…Our St Thomas school
Madhavesh Kumar
Regional MD in German Company C&F international