The STS family celebrated the Kerala Piravi Day at St. Thomas School on 1st November 2023.It was a vibrant and culturally rich event, orchestrated under the esteemed guidance of our Honorable Principal, Rev. Dr. Fr. M.O. Oommen Jr, Mrs. Susan Oommen, Vice Principal, and with the gracious presence of esteemed guests, Mrs. Jolly Kurien, Honorable Secretary, and Mr. Sijan Kumar, Honorable Treasurer of the St. Thomas Society.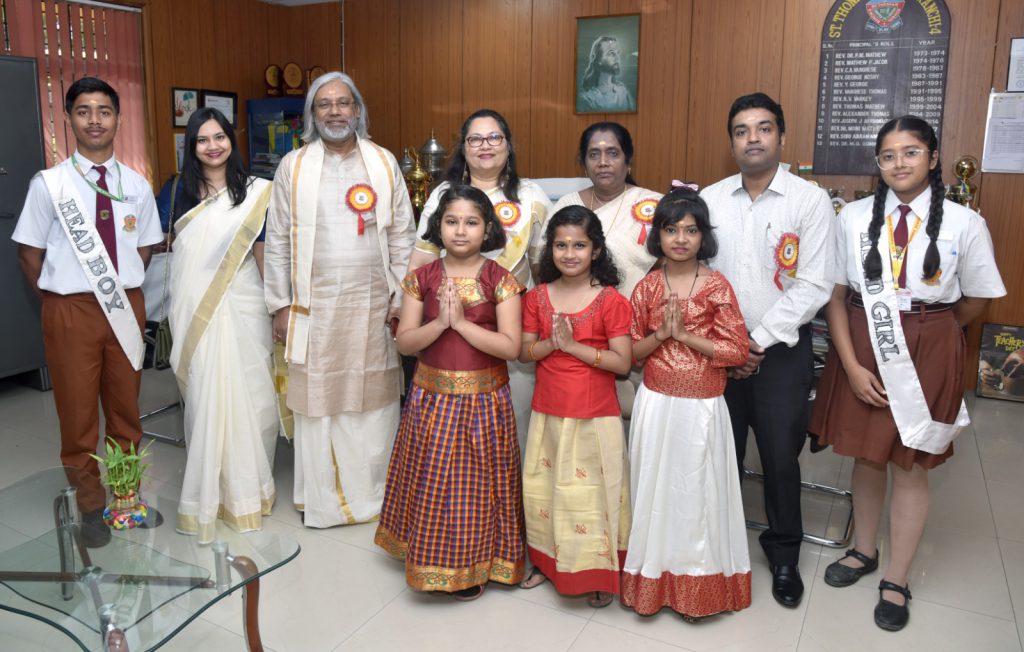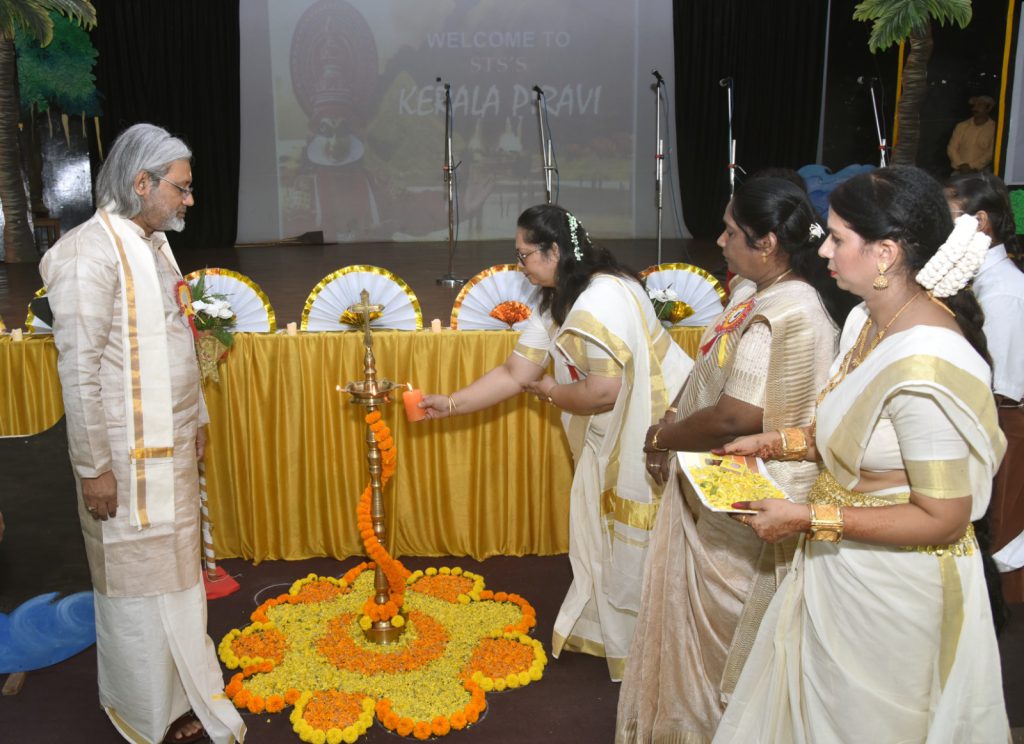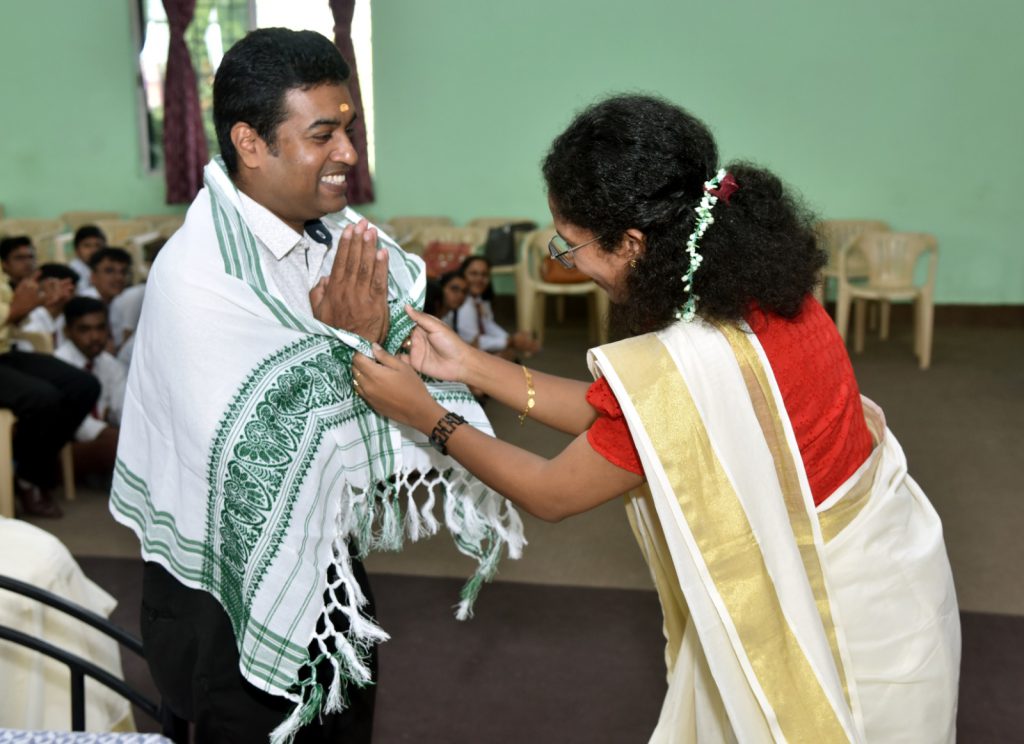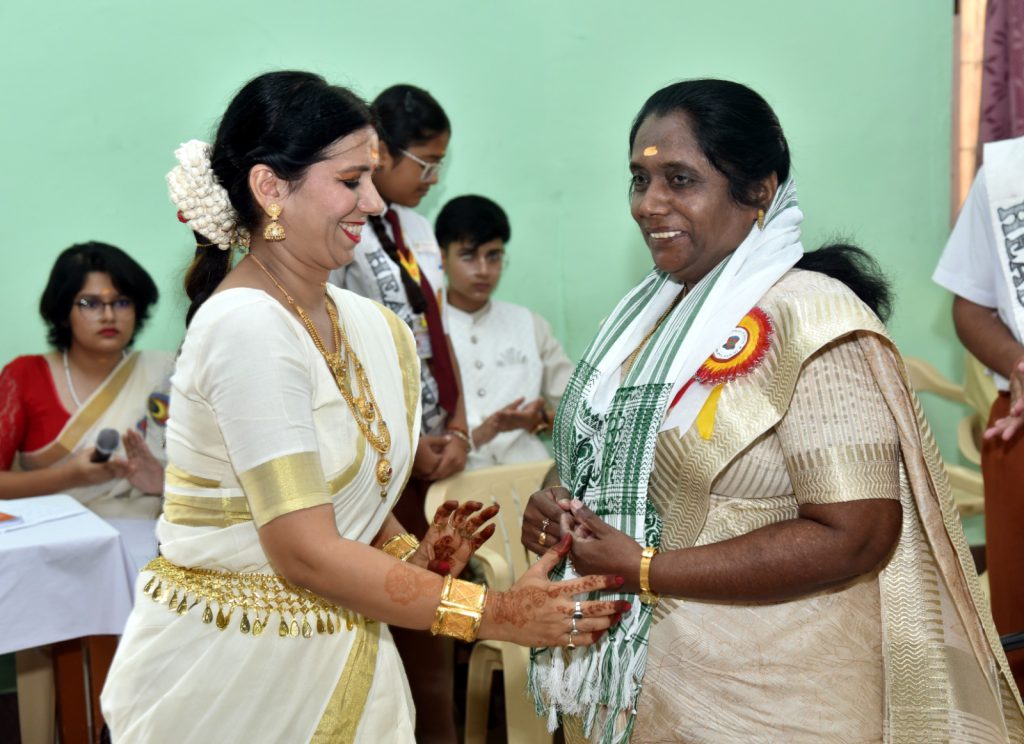 The event commenced with a soulful Malayalam prayer song, "Devame Kaithozhan," sung by the School Choir, invoking the Almighty's blessings. The guests of honor, along with the school leadership and student representatives, ceremoniously lit the lamp to inaugurate the proceedings.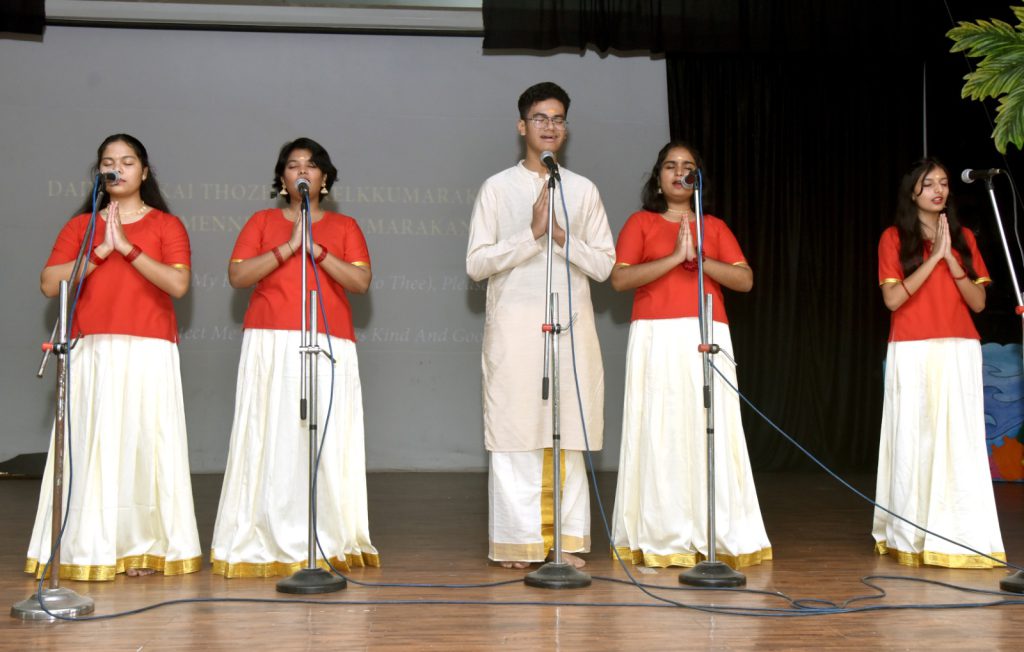 The event was a colorful tapestry of cultural representations. The teachers of St. Thomas School presented a melodious Malayalam song, "Shyama Sundara Kera Kedara Bhoomi," celebrating the beauty of God's Own Country.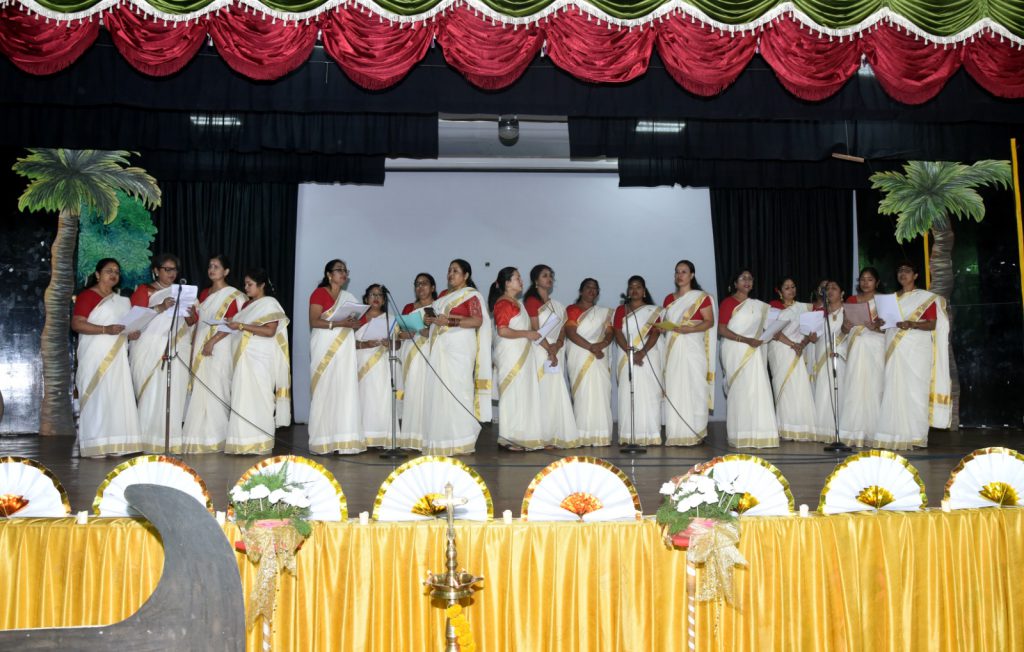 A skit performed by the teachers and students depicted the mythological genesis of Kerala, involving Parashurama, Kshatriyas, Brahmins, and Lord Varuna.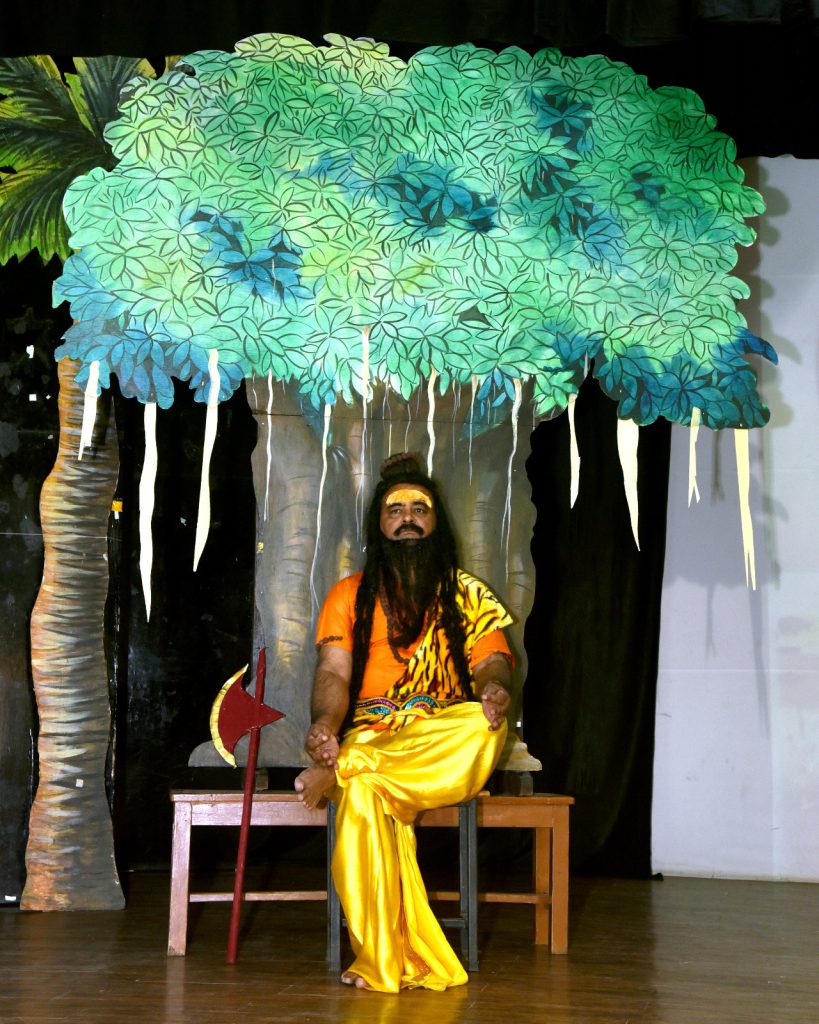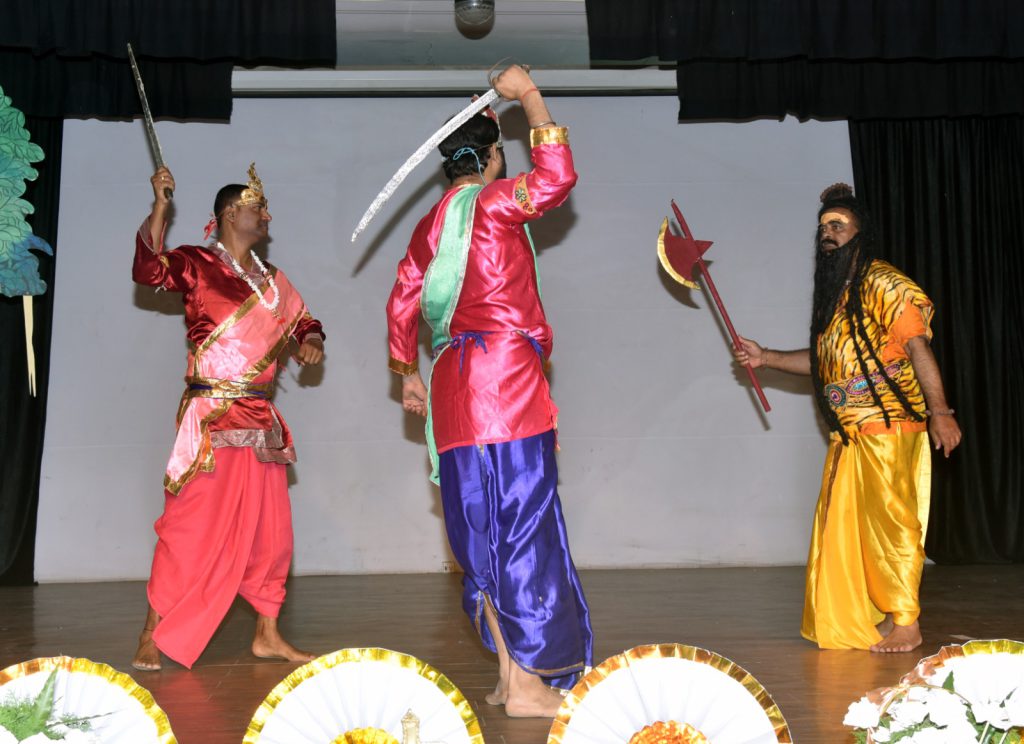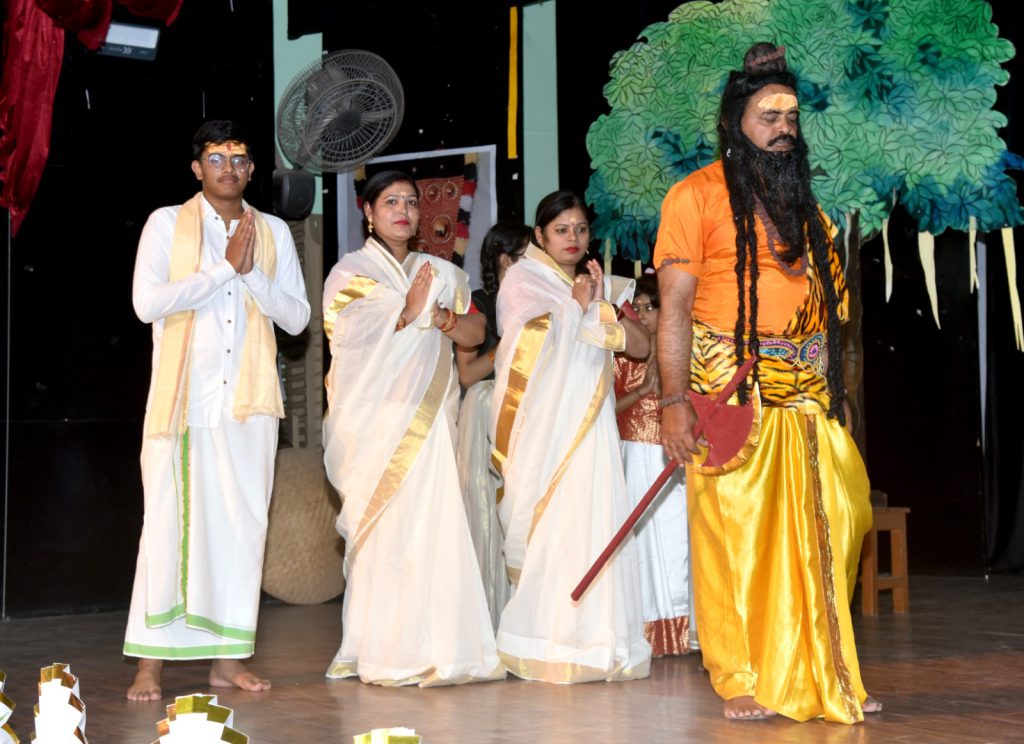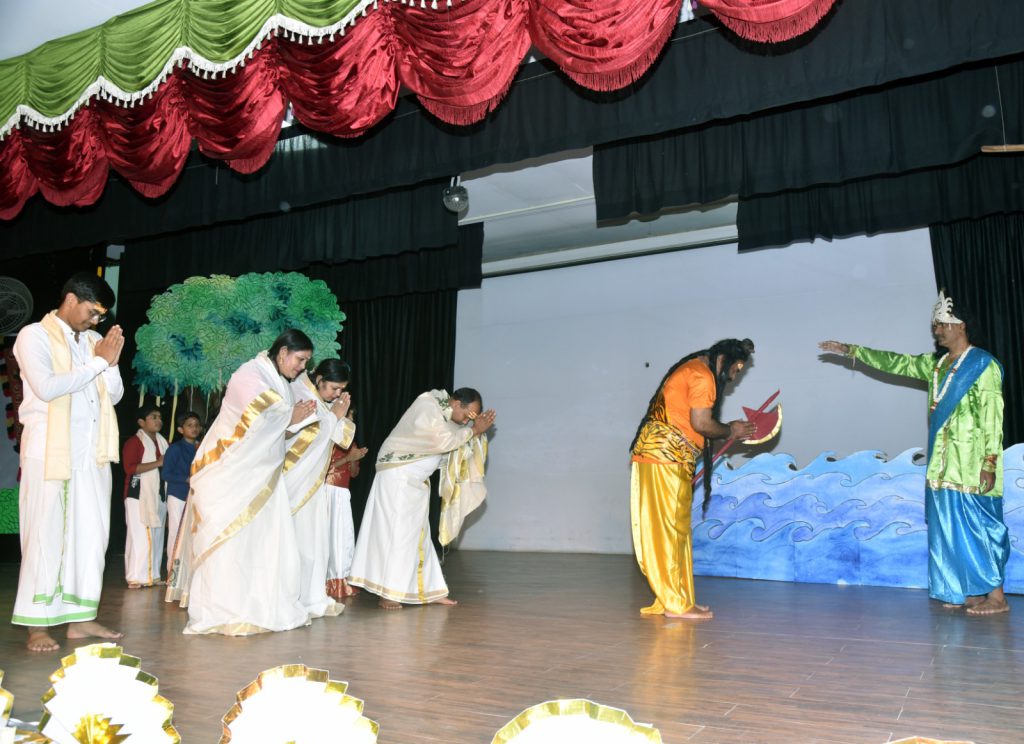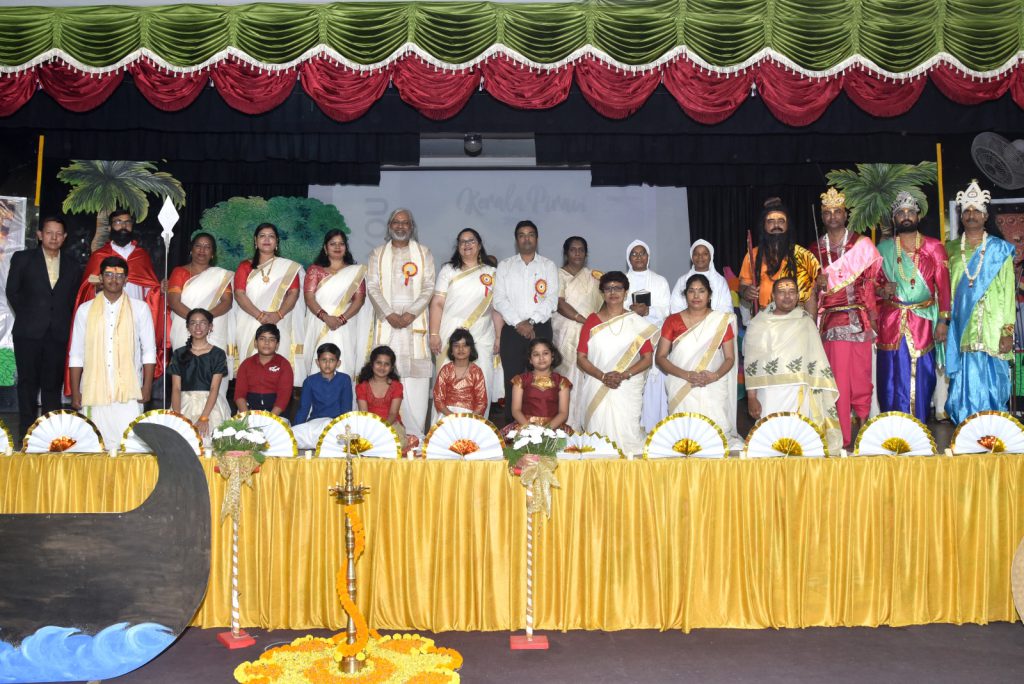 The program delved into Kerala's history, exploring how trade influenced the state's culture and the emergence of Christianity. A compelling drama illustrated the arrival of St. Thomas in Kerala and the subsequent spread of Christianity.
The event also highlighted the illustrious personalities from Kerala, spanning various fields, including politics, literature, art, science, and more. Teachers portrayed these eminent figures, much to the delight and encouragement of the attending students.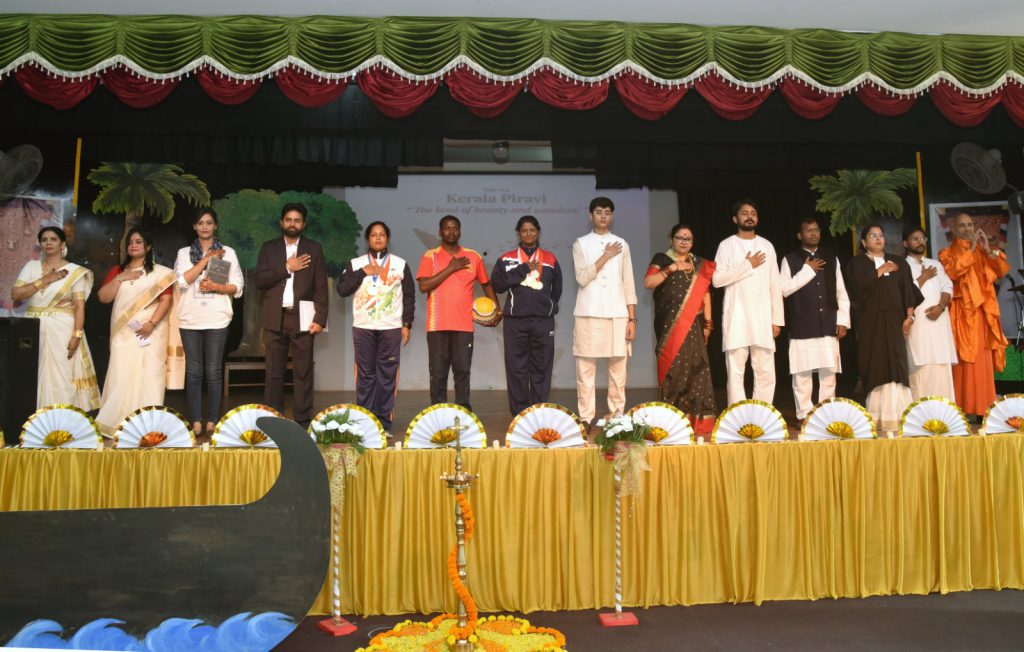 The audience was treated to a mesmerizing dance drama illustrating Kerala's diverse cultural heritage, including Kathakali, Mohiniyattam, Kalari, Boat Race, and more.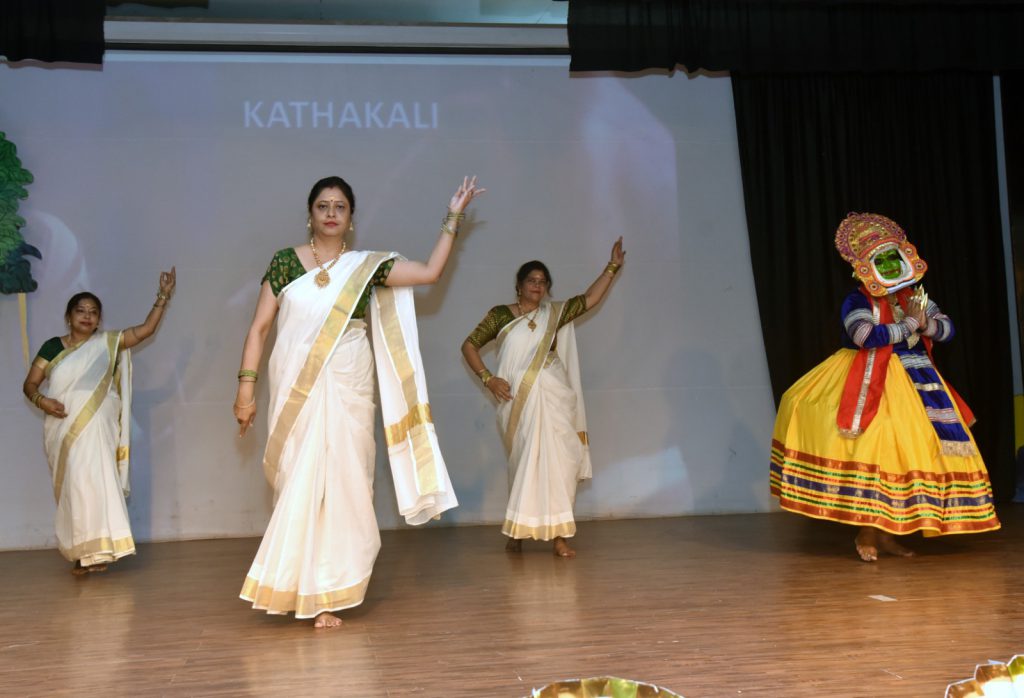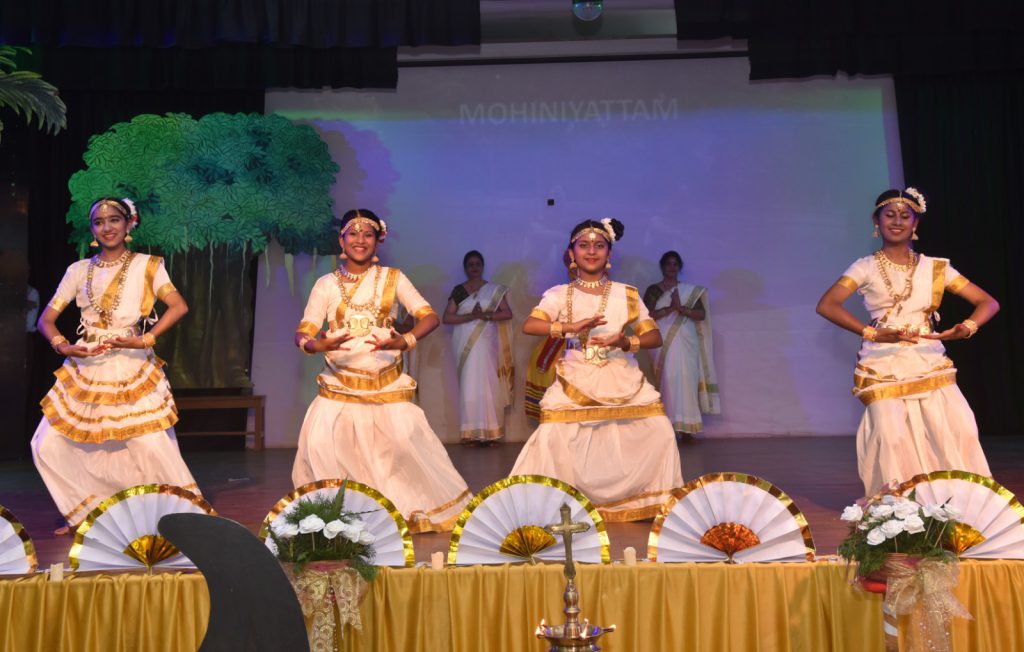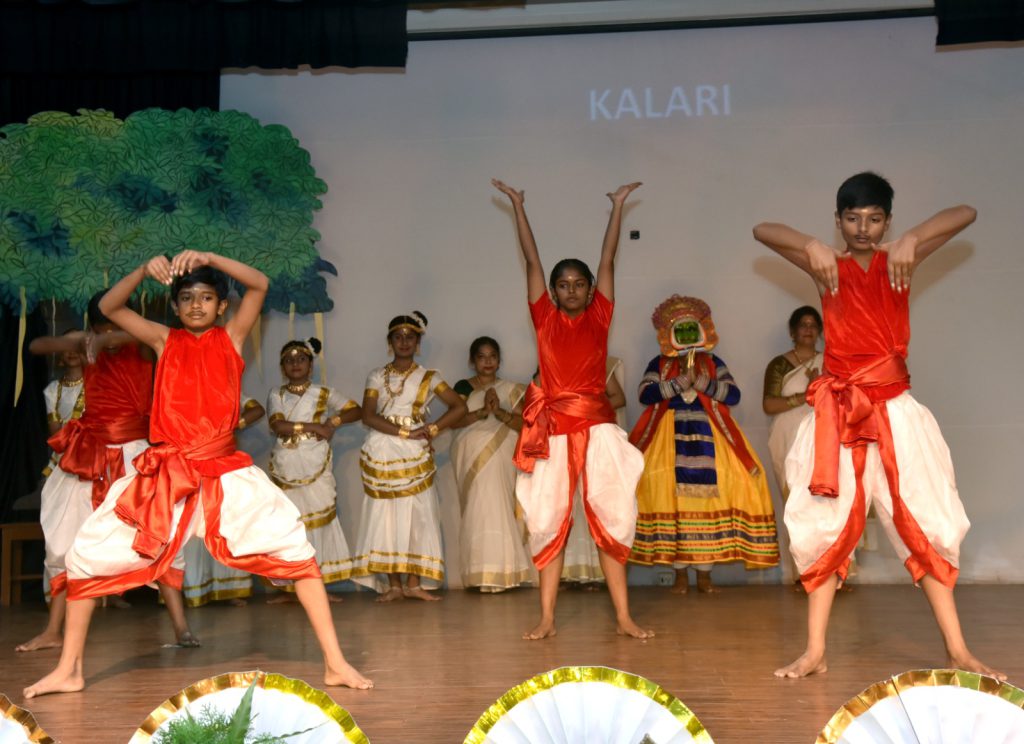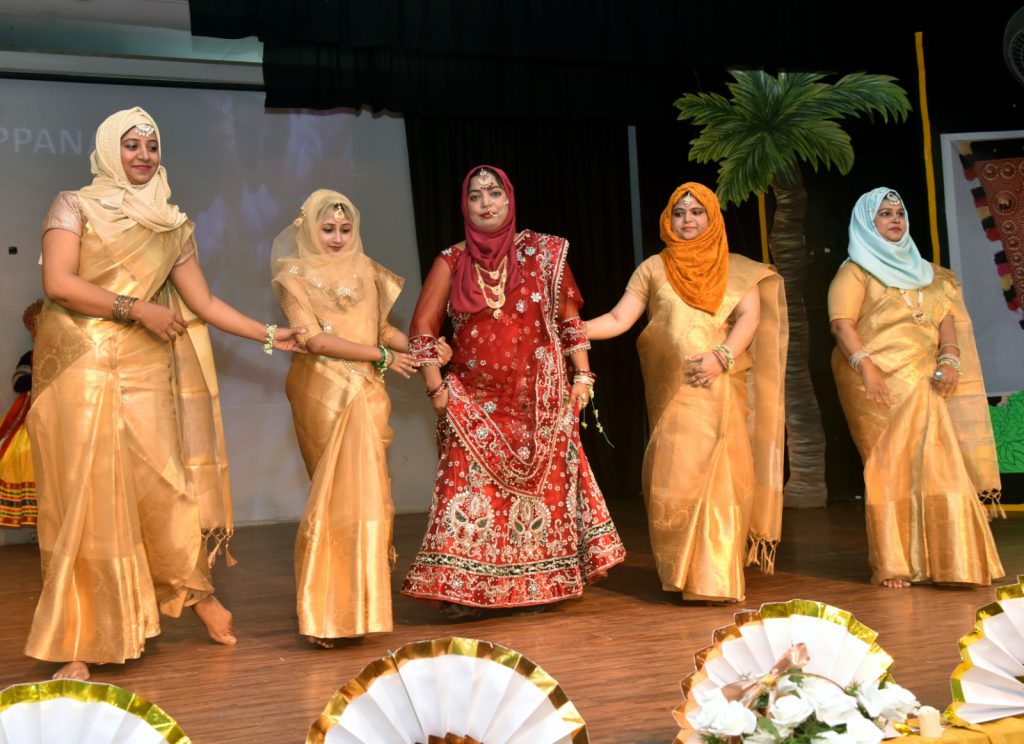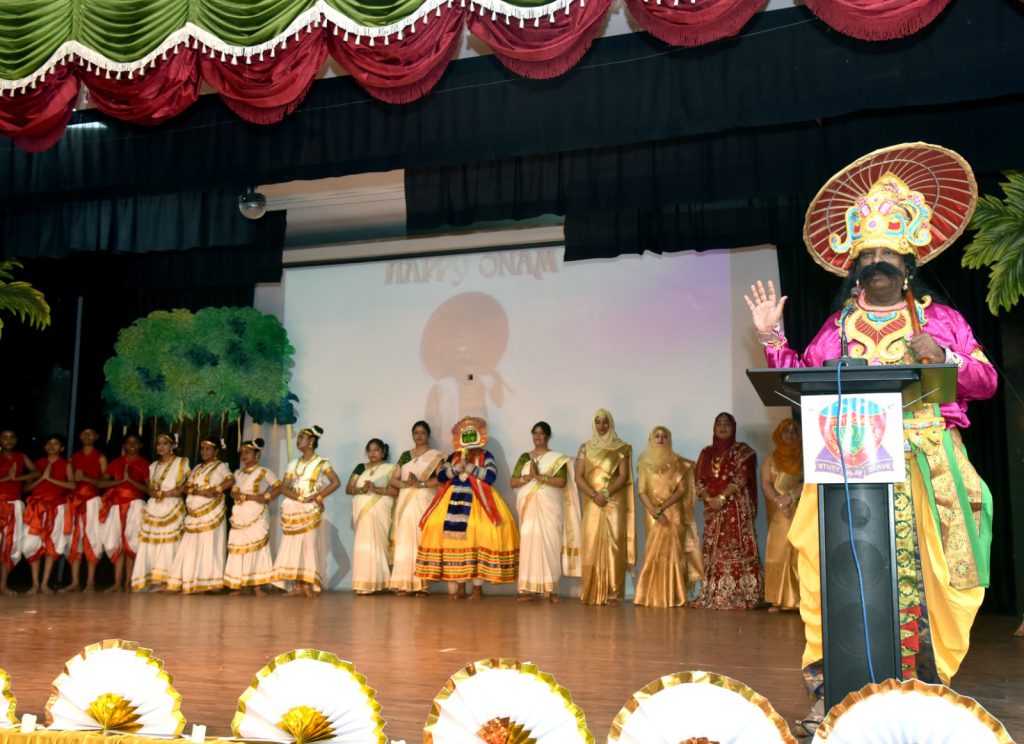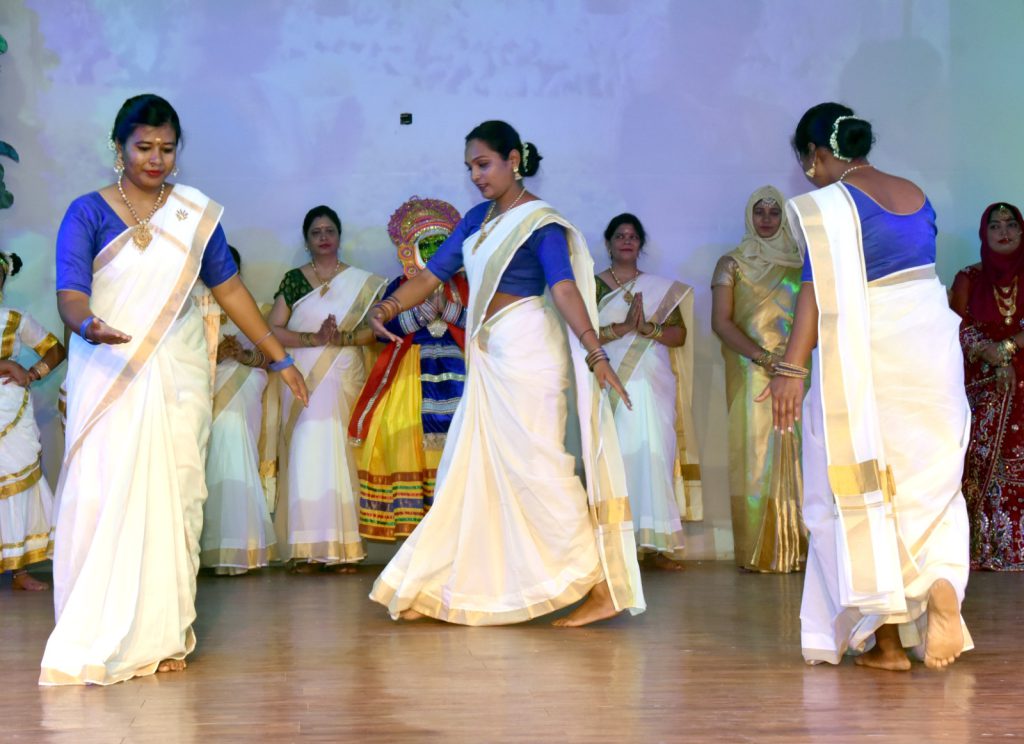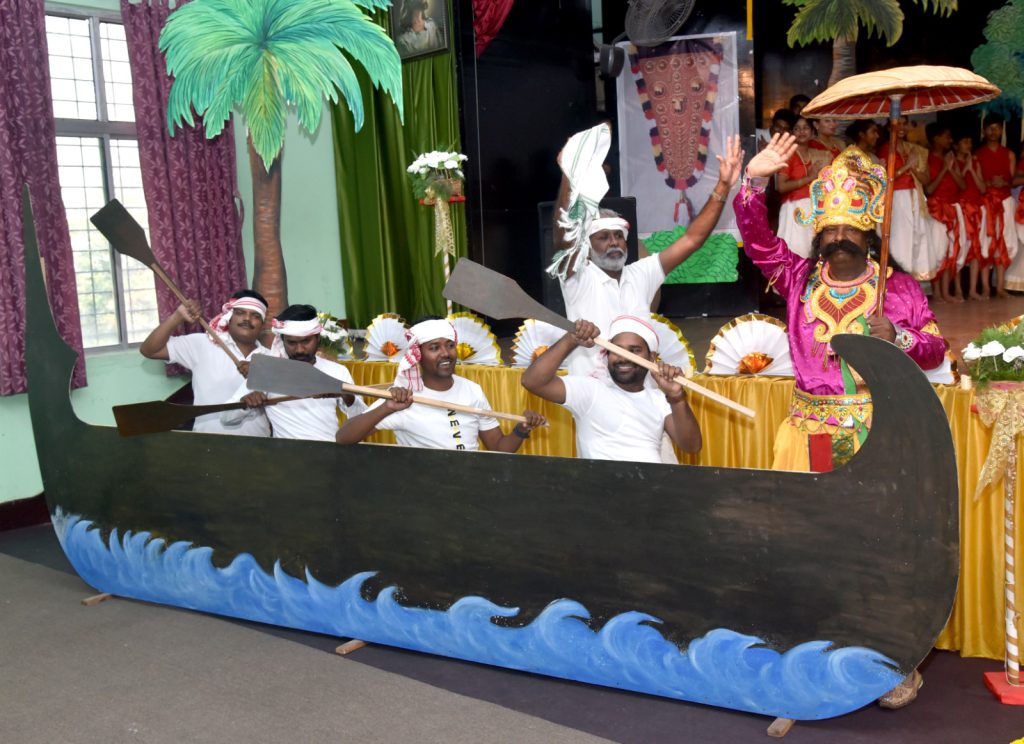 A slideshow presentation showcased Kerala's remarkable achievements in education, social progress, and its resilience during times of adversity. The program culminated with a heartwarming dance by the teachers, paying tribute to Kerala through the song "Ente Keralam."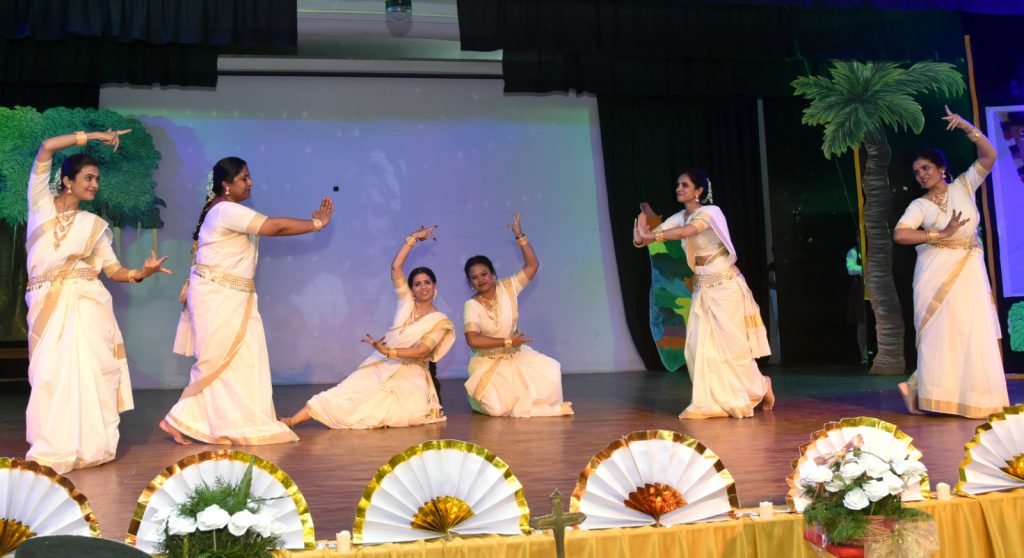 The highlight of the event was a surprise presentation by the Eminent Principal, who eloquently explained and translated the song "Manushyan mathangale srishtichu" by Vayalar Ramavarma. This profoundly touched the audience, imparting a moral and divine essence to daily living.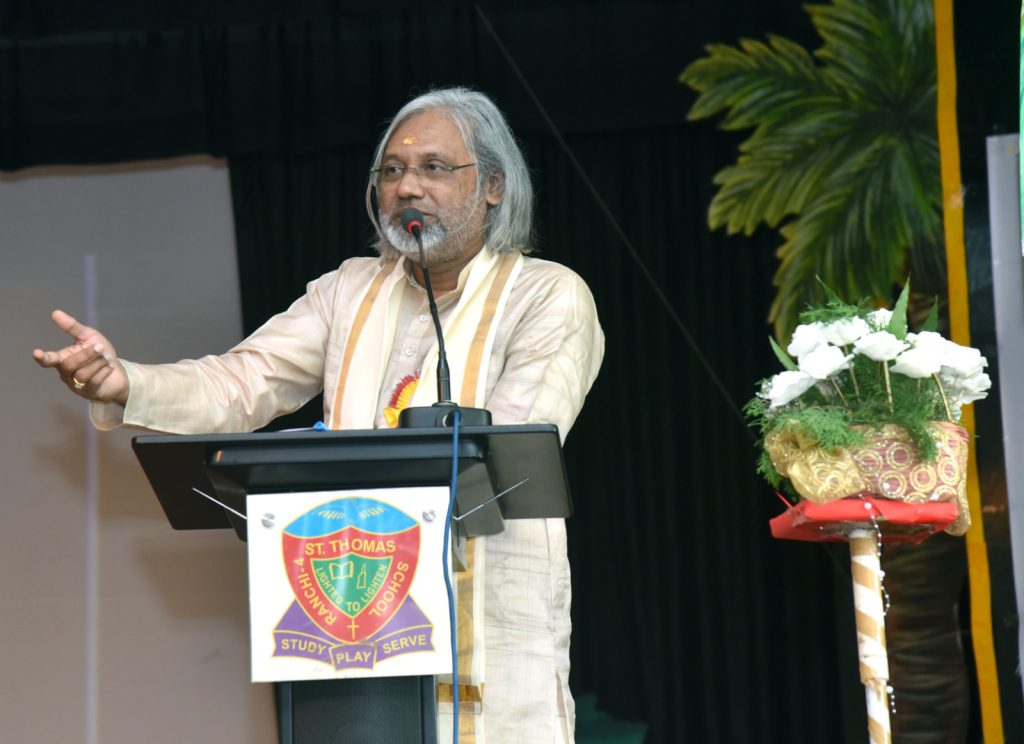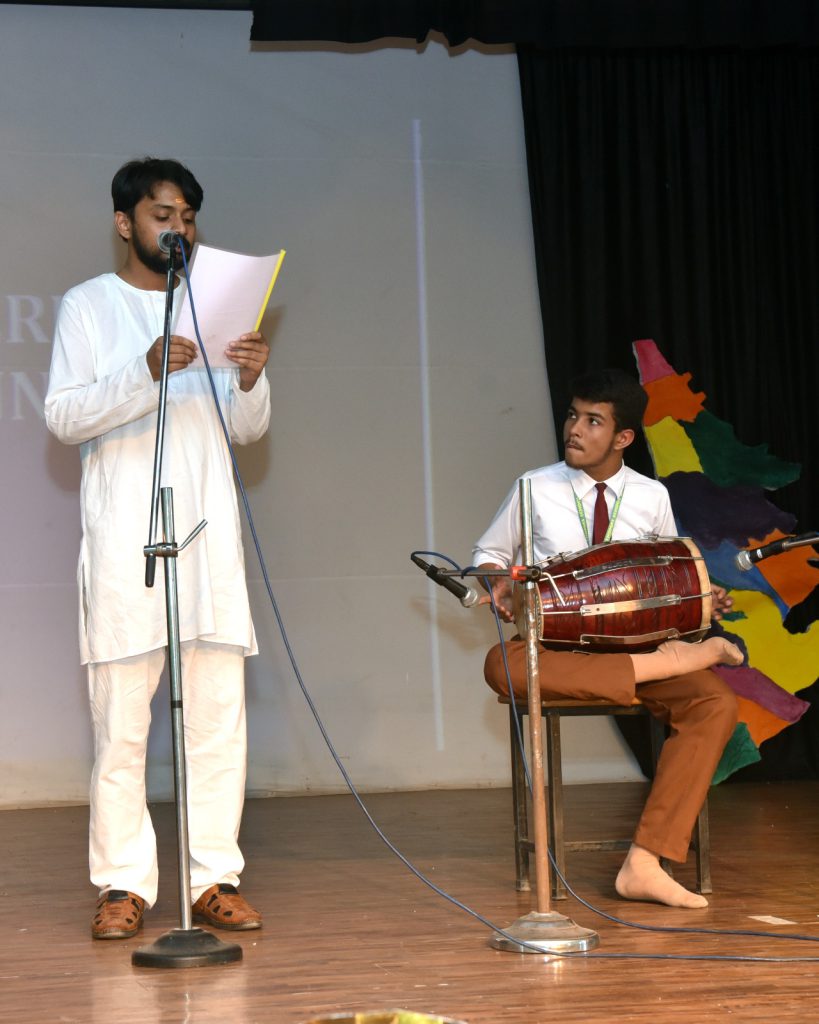 The Vice Principal extended heartfelt gratitude to all involved—teaching and non-teaching staff, technical teams, participating students , the anchoring team consisting of Mrs. Poonam Chaudhary, Master Vishesh, Miss Aryamma of 10G, and everyone who contributed to the success of the event. Special thanks were extended to the Teachers-in-Charge, Mrs. Smita Soni and Mrs. Tintu Erlin Philip, for orchestrating such a magnificent celebration.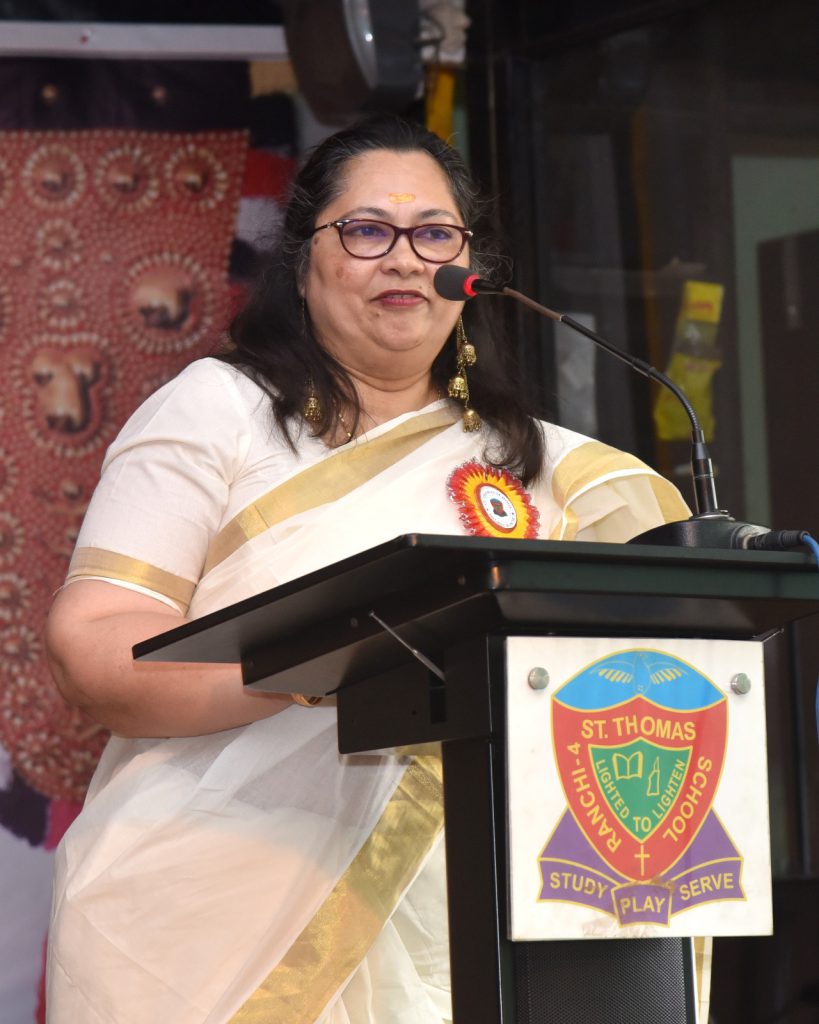 The event concluded with the singing of the national anthem by the teachers, leaving the audience enriched with the spirit of Kerala's culture and legacy.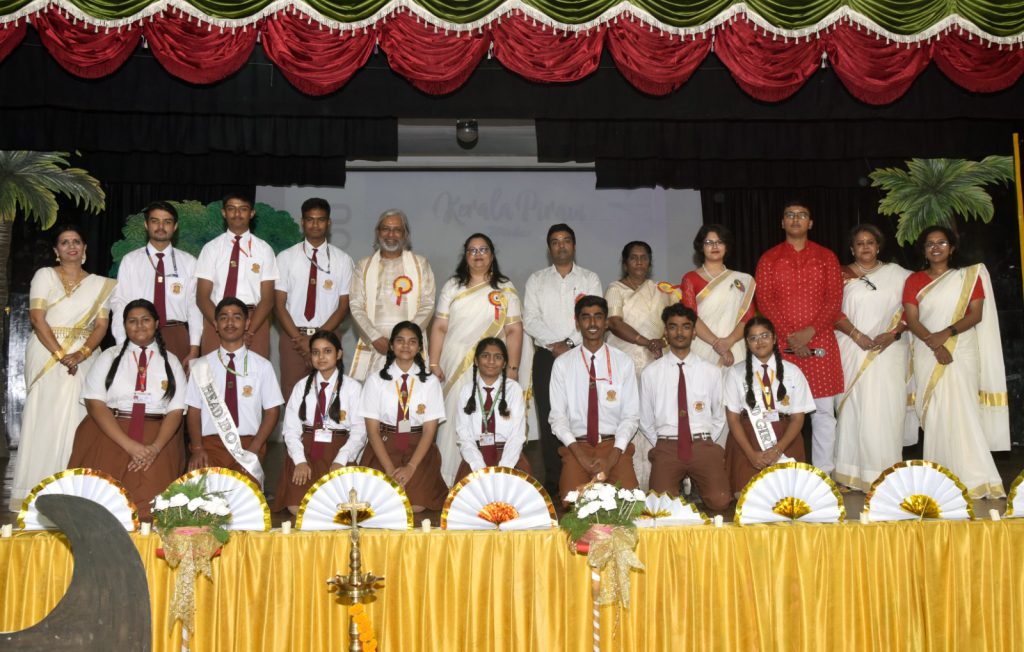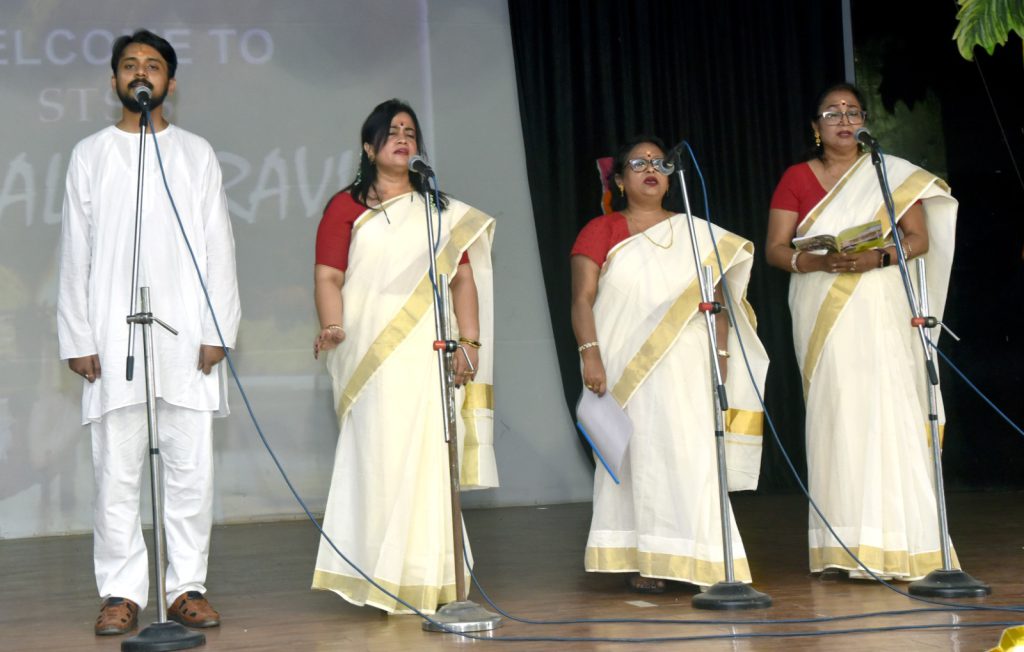 The Kerala Piravi celebration at St. Thomas School was a delightful journey through the rich heritage of God's Own Country, offering a memorable experience to all attendees.